Teal Stoneware Teapot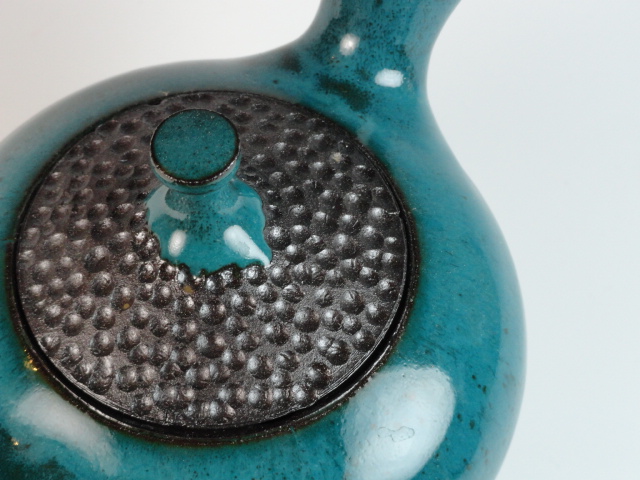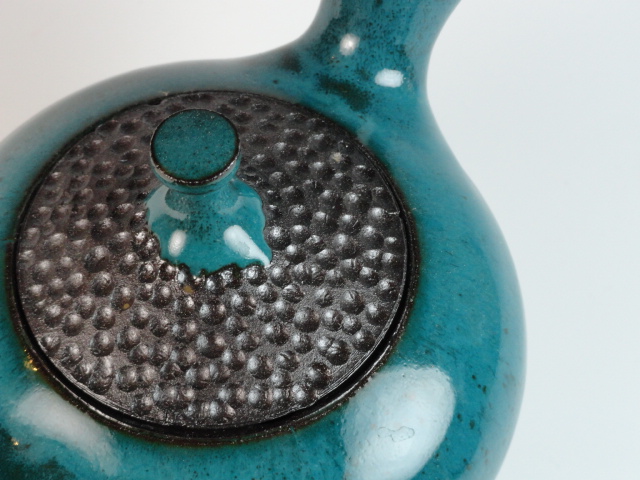 Teal Stoneware Teapot
This teapot is handthrown on the potter's wheel, using a dark chocolate colored clay body. The teal glaze interacts with the dark clay to create a finish the seems to float over the body of the pot.
The lid is carved to create a hammered metal look, adding texture and visual interest. The handle allows one to pour with ease. A truly unique creation that any tea lover would be thrilled to use.
This item is made to order. Please allow 3 weeks for delivery.
Stoneware teapot with locking lid, which doesn't fall out when pouring.
Approximate dimensions: