Bare Bottom Mug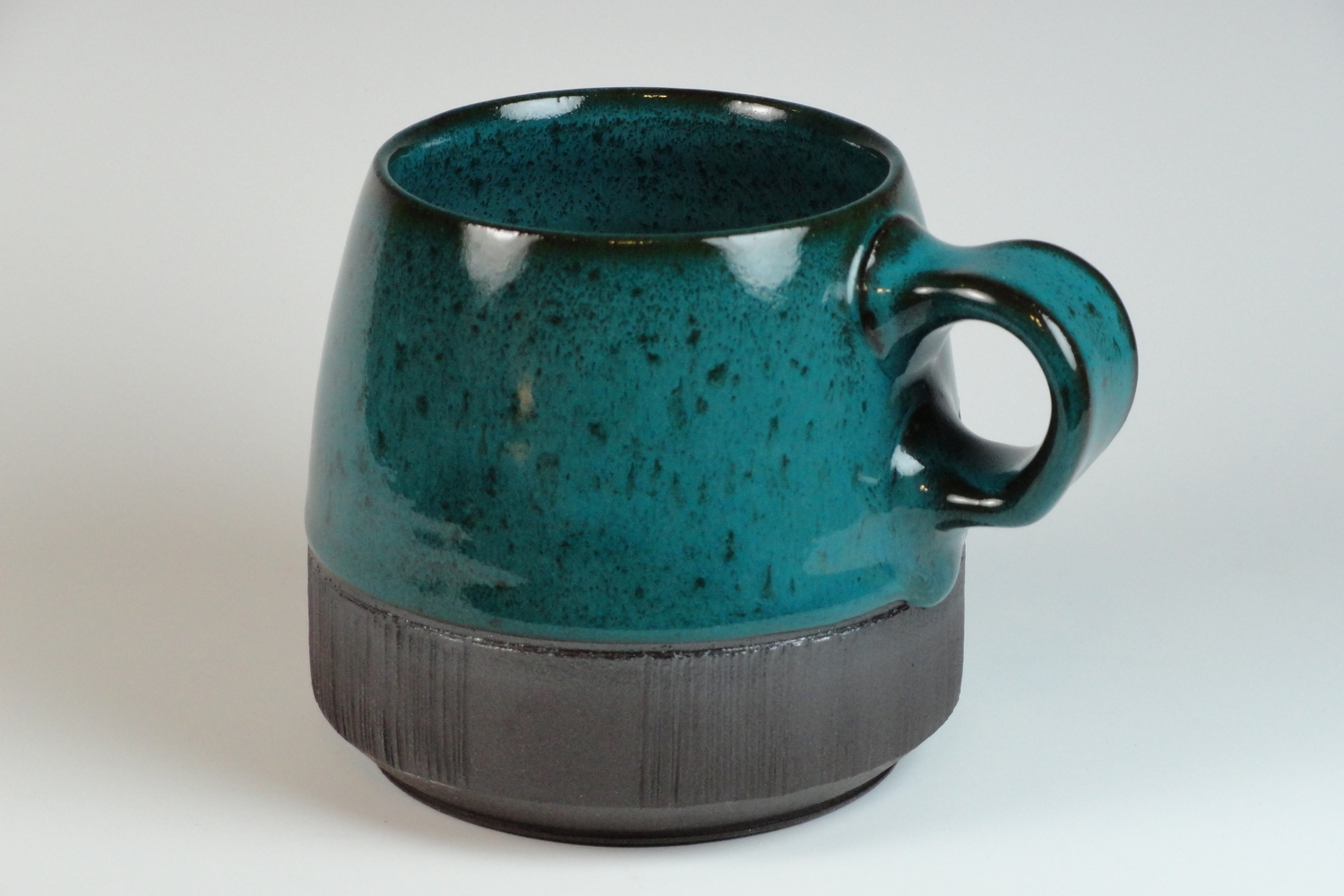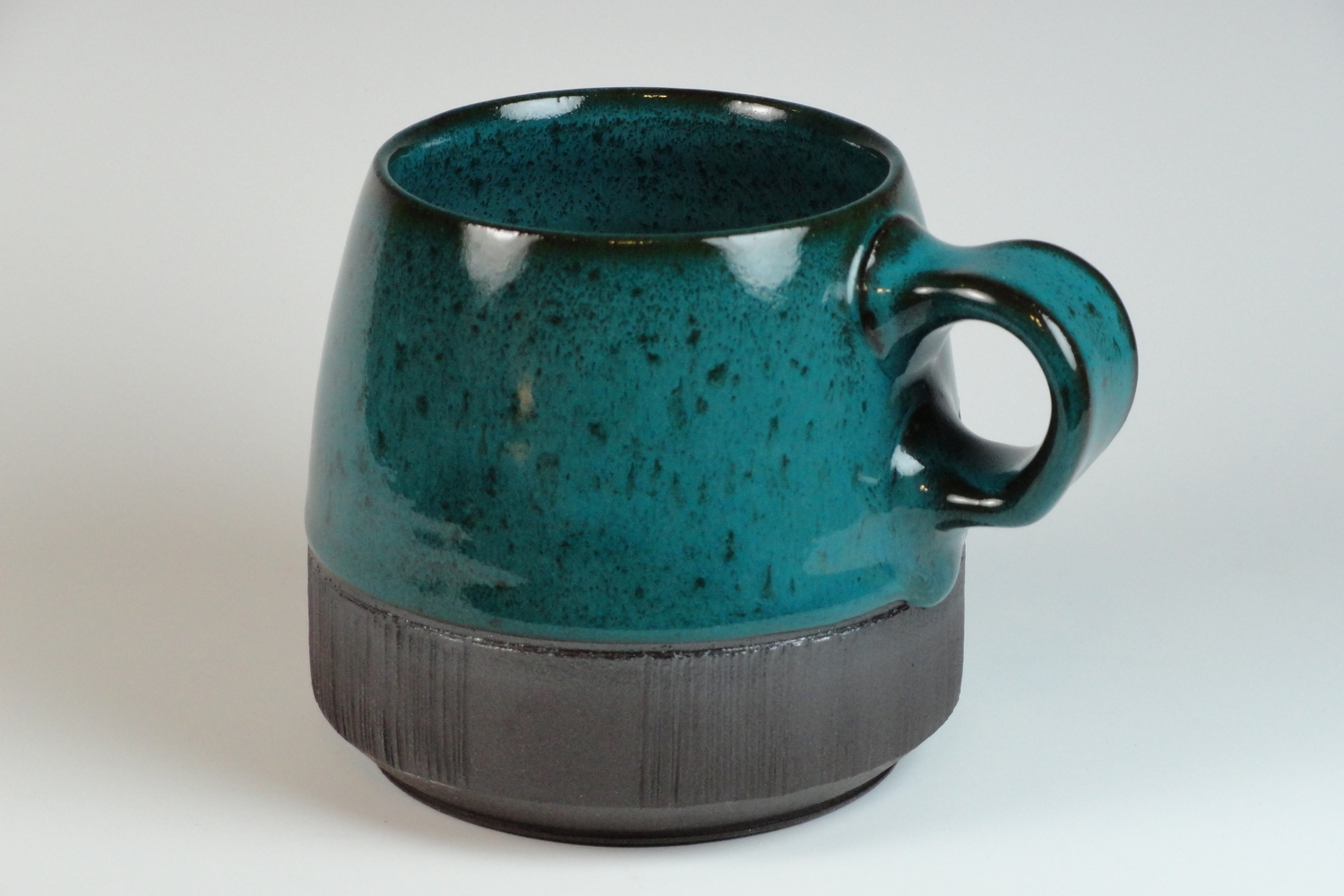 Bare Bottom Mug
Wheel thrown stoneware.
This bare bottom mug was thrown by hand on the potter's wheel. It's been glazed with a bright teal color, which has been partially subdued by the intensity of the dark clay body. The glaze is highly durable, and made to last. The raw quality of the bare clay against the shiny surface of the glaze offers a sense of polar balance. The subtle vertical texture around the bottom third of the mug provides visual lift and adds to the overall tactile experience.

The one fingered handle is highly functional. Once your three digits find a stronghold, you'll hesitate to let go.
This handle favors simplicity without sacrificing function, which can be rare within current trends.
Potter's signature stamp is included by near the foot of the mug.
Fill this mug with coffee, tea, your favorite beverage. Fill the mug with good spirits - use it to ward off bad spirits. This mug truly does it all. May your cup be ever full.
This item is made to order. Please allow 3 weeks for delivery.